Lock in this great price while you still can!!!
BONUS if you order today!!!
35 pages eBook for Scrum masters and Product Owners who are just starting.
This Scrum Playbook is essential for reference, but its use doesn't end there.
As a new servant-leaders gain experience, the Scrum Playbook will remain the go-to source of inspiration for coaching and leadership.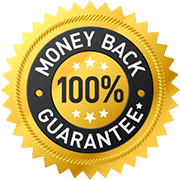 100% Money-Back Guarantee
Go through the course, check out the bonuses, follow the steps, put in the work, and if you don't love it in the first 30 days of your purchase, send me an email and I'll refund you immediately. 
No questions. No hassles. It is truly risk-free to join today!