Agile and Scrum Masterclass
From No idea to Scrum Career
in 30 days or less, EVEN IF
you know nothing about tech
In-demand, Well-Paid, and
Full of Fun Career
Scrum was a problem I struggled with
Until I found these secret formulas.
This is how I work with Scrum now!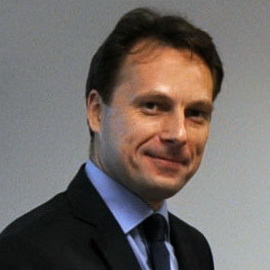 Hi. My name is Dejan Majkic. I am a Master of Computer Science and Information Technologies, Product Owner, Scrum Master, Trainer, and founder of The Agile and Scrum Masterclass.
I am an IT engineer.
I've discovered
this weird little hack
to make an impact in the world.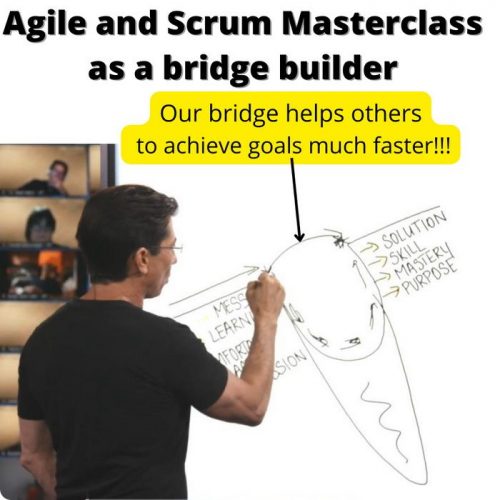 Whether it was through technology, content creation, or something else – I didn't know back then. But I knew I wanted my life to have meaning and purpose.
So I did all the "right" things.
I went to school, stayed out of trouble, got good grades, and then was blessed enough to go to college.
After graduation, I got a "good job" providing tech support to a local telecommunication company, married the best woman I know, and tried my best to be a hard-working and productive citizen.
But within 5 months of my new "adult" life, I was feeling trapped. Suffocating under the day-to-day grind of a 9-5.
Evenings and weekends with family, friends, and Netflix were fun, but Mondays came around too fast and I dreaded them.
Literally, every Sunday night when I was taking out the trash, I would stand outside look up at the starry sky and pray to "God" to help me to find a job that I don't hate.
I didn't want to go to bed because I knew what boring, pointless, and unfulfilling work lay ahead in the morning.
I wanted to wake up in the morning on my terms (not by an alarm) and not have to report to a place with miserable people doing work that ultimately didn't amount to anything.
Not only was the work a drag, but the pay
and schedule weren't great either.
Sure we could pay our rent and buy groceries, but there wasn't much left over to save, give, or enjoy. I certainly wasn't keeping pace with all of my college buddies who went on to be doctors, lawyers, or investment bankers.
I also learned there were three little letters that held a lot of power over my life: PTO (Paid Time Off).
Turns out that in the "real" world, you can only take so many days off for vacation, sickness, or even going to the DMV to renew your driver's license!
This was worse than college! At least back then I had some semblance of freedom.
There had to be a better way!
Around 2008-2009 I began to hear about
people doing Agile Project Management,
making money by creating great products.
How cool would it be to make a living doing something I love, helping people, and all from great workplaces with a unique culture that is their own, fun, innovative, collaborative, positive, passionate, and creative?
That sounded appealing to me because I wanted to work less so I could spend time with my wife and eventual kids. You know, do breakfast with them in the morning, take them to school, be home for an earlier dinner?
Having that kind of flexibility would be worth it – even if I didn't make any more money than I was making at my current day job.
But that's the thing – these people were making 6 figures, some even 7 figures!
So they had flexibility AND high incomes!
And all the while, creating wonderful products they enjoyed and know a lot about.
Now maybe you too have thought about starting a new career or researching career opportunities.
But the reality of it is a lot more daunting and there's just too much information out there (much of it conflicting) that it makes you want to throw your hands up and give up.
It's much easier to just keep doing what you're doing, working your 9-5 and living your life the best you can.
I'm here to tell you that it's not your fault.
Demand for Agile and Scrum Professionals as it's sold "out there" is a
myth.
Here's the general premise:
Step 1: Read the Scrum Guide, it's just 14 pages long
Step 2: Get Certified
Step 3: Start blogging or making videos on YouTube about Scrum
Step 4: Find a well-paid job (actually, the employers will find you)
Step 5: Join the Scrum team
Step 6: Work hard, and watch all the money flow into your bank account
Step 7: If you ever need to crank it up and make more money, just ask for a raise.
What nonsense!
This isn't a strategy. So many "agile professionals" are looking for a proper job right now.
What's going to make YOURS stand out?
And how do you know what kind of skills you need to develop? How are you supposed to know if people want to pay for it?
And WHERE to find all these in-demand jobs in the first place?
And how does it all happen automatically without you being present?
Look, friend, Agile and Scrum Project management isn't a magic trick. It's a business. It takes work.
But it takes strategic work – and when done correctly, it takes less work than you think.
"Is Agile and Scrum career really possible for me then?"
The answer is a resounding YES. It is VERY possible!
There are plenty of good reasons to become an Agile and Scrum professional; the job is in demand and pays well. But the most important—perhaps the only—reason is that it's the right job for your skills, personality, and interests.
Ask yourself to see if you're more suited to an Agile and Scrum career…
1. Do You Like Helping Others?
2. Do You Need to Be in the Spotlight?
3. Are You a Good Listener?
4. Can You Influence Without Authority?
5. Are You Comfortable with Uncertainty?
6. Can You Handle Conflict Well?
What Do You Think?
If most of the answers are YES, then continue with reading…
$113,333 in the past 12 months!
And the best part?
It only requires 5 hours a week to prepare!
Sure it didn't start at that income level or take those few of hours, but that's because I didn't know any better.
Over the past 10 years, I've learned and developed a system that ACTUALLY can create a sustainable, life-giving income for me.
If you're skeptical - welcome to the club.
If you were to ask me back in 2007 if I was interested in building an awesome career that pulled in 6 figure months I would have laughed in your face and then grilled you with questions like this:
"I have a family to support – am I supposed to just give up the security of my day job (with its health insurance and benefits) and pursue this dream career?"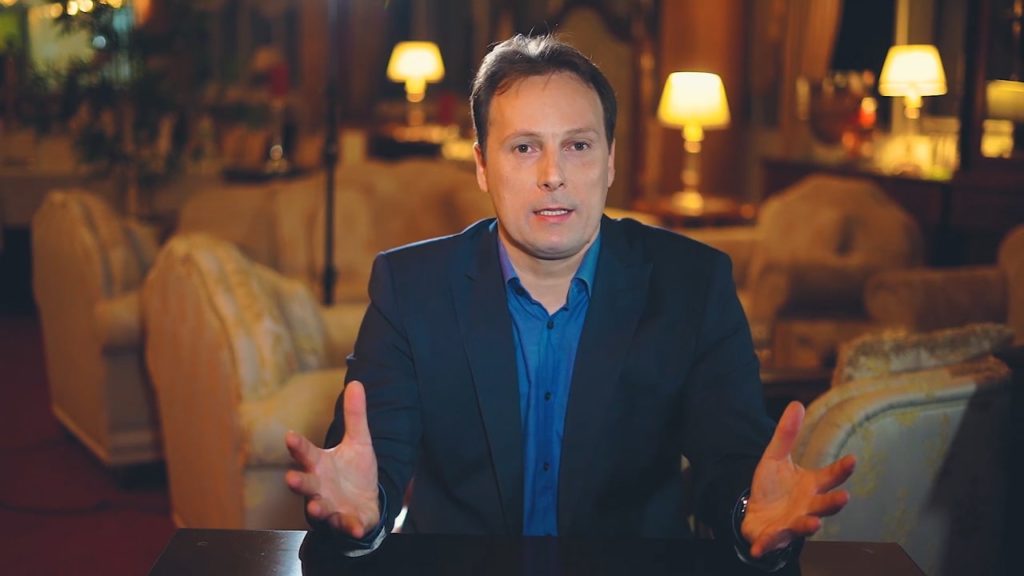 Not at all. That would be unwise and unloving. The best part about this career path is that it can start small and build over time. No need to quit your day job.
"But that's the problem, I'm so busy working, commuting to work, and trying to be an attentive husband and father that I don't have much free time in which to start a new career"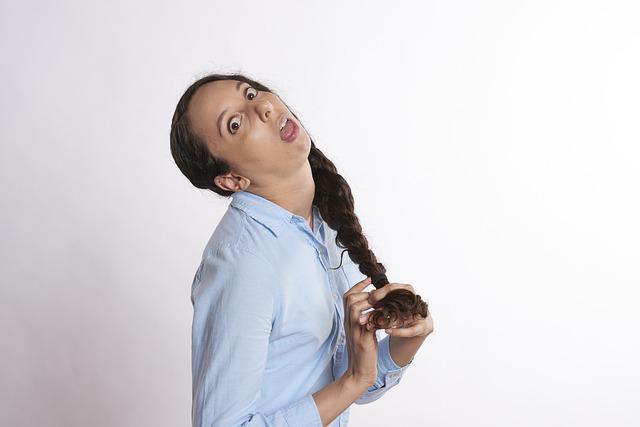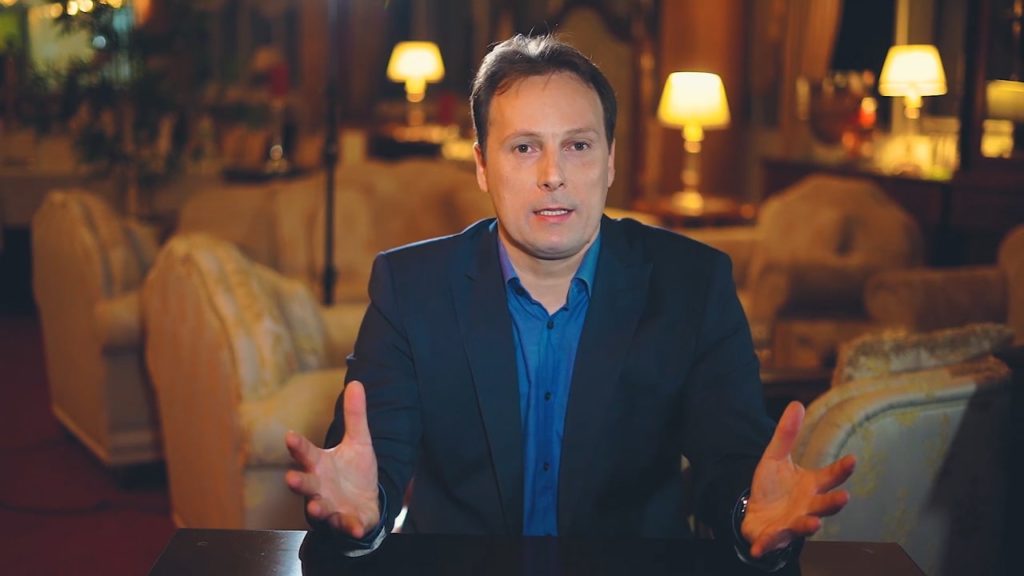 When you know what to focus on and what you can strategically ignore, starting and growing a profitable career path can be done in just 30-60 minutes a day (that's just 3-6 hours a week)!
"I don't even know where to begin with Agile and Scrum. Technology, techniques, templates, goals, and complicated tools? – I don't have the time or brain space for that.
It seems so complicated and almost like a fairy tale! Come on."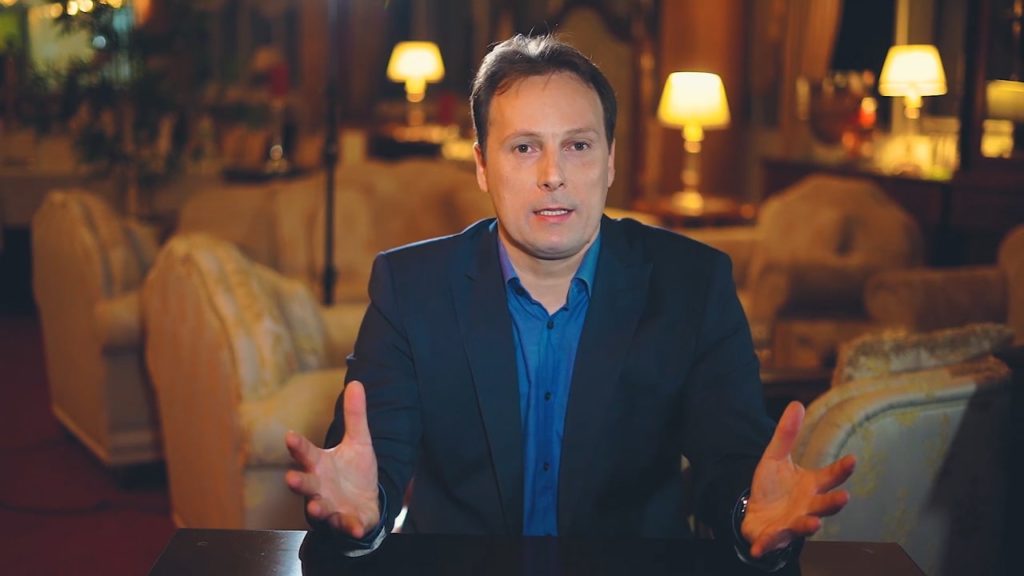 I agree – people DO make it way too complicated. But it's really not. In fact, there are only 5 core things you need to be doing to make a powerful Agile and Scrum Career based on your passions, skills, and knowledge. And if I can learn them, anyone can learn them.
The Dejan back then was afraid...
He wanted (better yet – he NEEDED) a change. But he didn't how to pull it off.
Can you relate?
I've always had a stable paycheck. I've always done the "right" thing and provided for my family.
But I was dying inside.
I needed to do something different. To create an income and a life that wasn't determined by my hours in the office or me doing work that I truly didn't care about.
I wanted to help people, be creative, and innovative, and enjoy what I did – and I wanted to taste what all those inspiring tech guys had tasted.
And by God's grace (and a lot of trial and error) I figured it out.
Your New Agile and Scrum careers are possible – very possible.
You just need to have a strategic plan and system in place otherwise you'll waste your time and kill your chances of success.
And I'm not about to let that happen to you.
So I took a decade's worth of knowledge, success, pain, frustration, and experience and distilled it all down into a FULL Scrum career path system.
An end-to-end, turn-key, proven system that slowly but surely turns your ideas, skills, and passions into a legitimate Agile and Scrum Career that puts money in your bank account every single week/month.
Agile and Scrum Masterclass will help
you create:
A future-proof career that offers lucrative opportunities for a very long time
Scrum remains in high demand, with almost 100,000 job postings for Scrum masters in 2021—a number expected to grow by 37.9% over the next decade.
Ultimate Time Flexibility
Work when, where, and how much you want – you make the schedule to fit your life, not the other way around.
Fulfilling And Meaningful Work
Wake up and do work that truly matters to you and goes to bed satisfied knowing you did something truly valuable for you and for others…
A Lasting Impact On The World
Know that everything you work on and create is actually helping people and making the world a slightly better place.
---
Agile and Scrum Masterclass is an online course that gives you the tools and proven system you need to create a profitable, challenging, but full of fun career, doing work you love.
Over the course of easy-to-follow modules, I'll lay out for you my exact method for creating an Agile and Scrum career path without skipping a single step.
This program is focused on 4 core areas:
With those 4 components in place and optimized, all you have to do is focus on Mastering these New Skills.
It literally becomes plug-and-play after that – even if you are not from an IT background, or have done anything like this before!
If you put in the work – you'll get the results!
Here's a sneak peek of what you'll learn inside the video lessons of Agile and Scrum Masterclass:
Module 1 - Introduction to Agile Project Management
Why is Agile so popular?
Find the perfect profitable Agile Project Management Methodology/Framework for you
How do increase speed to market, flexibility, Cost Control, and Quality of products?
A simple (and overlooked) strategy to apply Agile in your job and projects
Module 2 - What is the Product?
Deeply understand what is a Product – Definition, Types, Examples, and Meaning
What is a Product Vision, Product Strategy, and Product Roadmap? Methods and Examples (and why you should create one)
Using premade templates to build these important documents
Focusing on product outcome, not output…
Module 3 – The Three Pillars of Empiricism
Introduction to the three pillars of Empiricism.
Challenges and examples of Empiricism.
Maximizing the use of the Scrum Framework
Essential mind-shift that you have to make if you really want to successfully adapt the Agile framework
Module 4 – Scrum Framework
Improving the quality of products, adapting to the rapidly changing requirements, and also creating and providing estimates quickly.
Removing mistakes or rectifying them is considerably easy with scrum methodology
Easy visibility of all stages of the process throughout its development.
Understand a framework that allows teams to work together, encouraging teamwork and accountability across the whole project.
Module 5 - Scrum timeboxing, Scrum Events, and more…
Defining and limiting the amount of time dedicated to an activity. (and why)
Enforcing Prioritization and a sense of urgency
Aligning all the team members to focus on the goal to avoid or minimize deviation (by implementing Scrum Events)
Setting clear expectations for all the team members involved in the project. (Ensuring the product is always moving in the right direction and that logical releases are frequently happening.)
Module 6 – The Theme, Epics, User Stories, and Tasks
Developing a helpful way to organize your work and create a hierarchy.
Giving developers the context and the why of what they're creating.
Encourages team collaboration and ownership. (a great way for teams and departments to build better collaboration skills)
Creating superior visualization of user journeys.
Module 7 – Scrum Artifacts
Providing information that all members of a Scrum team need to know to understand the product, the plan, and the tasks involved in the development
By Prioritizing tasks by their level of importance, developers may be able to more efficiently manage their time.
Help get everyone on the same page at the start of the sprint. (The backlog helps organize everything and everyone, especially what needs to be done and how much time the team has to do it.)
Providing a concrete stepping stone toward the Product Goal.
Module 8 – Burndown Charts in Scrum
Creating an easy-to-follow visual representation of what your Agile team has achieved, what it has yet to achieve, and whether it is on target to meet its deadlines.
Enabling that the project is on the track to deliver the expected solution within the desired schedule.
Understand the overall progress of the project and the work remaining.
The best free and low-cost tools I use to build my Burndown Charts in Scrum
Module 9 – Definition of Ready, Definition of Done, and Acceptance criteria
Providing the team leverage to decline or push back on accepting features that are not well-defined.
Reduce bad iteration or unnecessary requirements churn.
Understanding the process where everyone on the Team knows exactly what is expected of everything the Team delivers. (clarifies what you do as a team)
Clarifying the expected outcome(s) of a user story in a concrete manner.
Module 10 - Evidence-Based Management
Helping organizations put the right measures in place to invest in the right places, make smarter decisions, and reduce risk using an iterative and incremental approach.
Reducing errors in judgment, the potential for irrational thinking, bias, or exhaustion to negatively impact management decisions.
Using critical thinking and the best available evidence to make decisions.
Helping organizations measure their own capabilities and values, improve them in a targeted manner and, as a result, reach their strategic goals more easily.
Module 11 – How to get a Scrum Master job without experience?
Follow these steps to determine your next move and find a fulfilling career as a Scrum Master.
How to become a scrum master with no experience?
Industries that have lots of Scrum Master openings
Powerfull Tips for Scrum Master Newbies
Module 12 – Dealing with Uncooperative and Difficult Scrum Team Members
Solving problems with different types of problem-people in Scrum?
How To Stay Calm Around Those Who Push Your Buttons?
Learn to demonstrate mutual respect in the Scrum team.
Tips that will help you deal with uncooperative team members in Scrum
Module 13 – Your first job as a Product Owner – how to start with user requirements?
Learn Where to start building an existing product or Where to start if you are going to build a new product?
Implement different types of Requirements Activities and Techniques (Eliciting Requirements, Expressing and Prioritizing Requirements, Analyzing and Managing Requirements)
Understand process or system operation to discover potential problems, improve efficiency, and develop better processes
Dealing with Changing Requirements (helps you ensure the customer gets exactly what they need, as well as gaining a competitive advantage over similar providers of your product or service)
Module 14 – Writing Effective User Requirements
Learn to conduct productive client meetings and various ways of expressing requirements and confidently interact with your clients.
Understand the most popular means of expressing requirements in Agile and Scrum, User Stories, Use Cases, Wireframes, and Storyboards.
How do Acceptance Tests help to verify the user stories and How Story Maps are used to organize user stories?
Learn techniques to deal with Vague, Unlearn, and Ambiguous Requirements, with examples from my work.
Module 15 – Risk Management in Agile and Scrum
Help companies minimize their losses at critical times using Risk Management
Improve workplace health and safety
Develop strategies to maximize organizational success
Creating a Risk Plan. (A risk management plan helps your company identify risk)
Module 16 – How do Scrum Events work in practice?
Take corrective measures or actions immediately when the deviation from the desired goal is observed.
A Guide to The Scrum Events (Ceremonies) – Introducing different practices and techniques to keep all Scrum events fun and interesting.
Run several Scrum Events Exercises
Tips and Tricks to run better Scrum events.
Module 17 – Plan and Execute the perfect Sprints
Implement Best practices for running the perfect Sprints (Uncertainty Space,
Work Breakdown Structure, Targets, and Commitments.)
Learn how to estimate what your team can get done in a given amount of time. (Story points Estimation, Challenges in Story Point Estimation, Velocity Estimates, Tasks…)
Enabling organizations to make informed investment decisions (by using Release Planning)
HOMEWORK (and now it's your turn to do the work)
Module 18 – The Transition from Traditional to Agile
Generate new ideas (by using Case studies example)
What is the Difference Between Agile and Waterfall?
TIPS to Manage a Transition from Waterfall to Agile, TIPS for transitioning Clients to an Agile Process, and TIPS to Increase Agility in your organization.
Learn Ways to Ease the Transition from Waterfall to Agile.
Module 19 - Tips, Tricks, and Last Words
Animated presentation
Class Project (Now it is your turn)
Last tips and tricks for your successful start
Congratulations
"Agile and Scrum Masterclass gave me a blueprint that spells out exactly what skills I need to do to develop that don't require me to sacrifice myself or my family.
I have a step-by-step outline to follow and know exactly what I need to do at each step in the process.
Warning! Side effects of this course may include quitting your current job!"
Janice M
Student
No-Fail Checklists Included
The entire Agile and Scrum Masterclass online course is available in video format (in case you want to load up on the knowledge during your commute or workout) and PDFs are included.
On top of that after important modules, you'll be given a dedicated self-assessment HOMEWORK.
Along with the homework, you will have a checklist of sorts that gives you clear benchmarks and results so you know exactly what to do first, second, and third with all the information you've just consumed.
With the step-by-step system, you'll learn in the videos as well as the clear action steps, you can't fail.
On top of that, to make your new Scrum career as fail-proof
as possible I've also included a ton of bonus content inside
Here is just some of the amazing stuff packed inside:
Everything You Need,
Nothing You Don't
Agile and Scrum Masterclass is for you if...
You're passionate about using your new skills, knowledge, and interests to help other people
You're tired of the 9-5 grind and want new, challenging, but full of fun – in-demand job
You're tired of searching for job opportunities, the scammy, get-rich-quick passive income promises that are made by people who know better but aren't giving you the whole truth
You're willing to put in the work if it's strategic and fits within your current life schedule
You don't want to sink thousands of dollars into a business idea (or worse, go into debt for it) just to see it potentially fail
Agile and Scrum Masterclass is NOT for you if…
You're expecting a magic pill to find your dream job. I can't promise that.
You expect results without putting in the effort. You have to be passionate about building new skills and willing to put in the time and follow the steps.
"How much time do I realistically need to put it to work?"
The truth is it all depends. Do you have any previous experience or not? Are you an action taker, a quick learner, and do you have some time to be fully focused… These variables will affect how much time it might take for you to get the work done, but the good news is it'll take less time than you think.
The minimum amount of time you need to pull this off at the beginning is 3 hours a week. That works out to just 30 minutes a day, 6 days a week. You could do this 30 minutes by waking up 30 minutes early or going to bed 30 minutes later.
Some of my students even squeeze in 30 minutes on their lunch breaks at work!
If you can do more than that – fantastic! But it's not necessary to see results.
"How much financial investment will this new career take?"
This is the great news about starting a Scrum career. These days the tools are so cheap (or free) that you can get started with as little as $50! (in most cases are totally free and provided in the resource section!)
In fact, the tools that I show you and teach you how to use in the course fall into that $50 (in most cases are totally free!) range. So skip dinner or two out and you'll have all the money you need to get started with your new business!
"I know what I'm passionate about but I just don't understand how I can turn that into a new career for me"
This is normal. Most people (myself included) have at one point or another dreamed about making a living doing what they loved and doing it with the flexibility that only people from Scrum understand – but have gotten stuck at the "how".
How do you monetize (or sell) what you like and know?
That is the entire purpose of the Agile and Scrum Masterclass – to help you discover if this career path is right for you and then how to turn that idea into a full-time job. Something that companies not only need but literally Make Them Beg to Hire You!
"Is it really possible for me to start a Scrum career in this crowded world? Or is it too late?"
There are way more companies that are doing Scrum today than there were when I got started!
Now is a perfect time. So why not you?! Don't let fear hold you back from adding value to the world and helping people. There is unlimited potential to make a great living these days because there are more potential customers than ever before.
And this course will show you how to find them, serve them, and sell to them!
Some programs out there focus just on Scrum certification which won't work because this is not enough to start working in a Scrum team.
Others are overly complex, highly technical, and require a lot of online know-how and coding skills.
Agile and Scrum Masterclass isn't based on fads
Instead, it is based on the core philosophy of generosity. Of giving people massive value, Share Experiences Keeping you on Track, and sharing knowledge all the way.
It's paired with simple, free tools and templates that can be handled by yourself without the need to ask anyone how to do it…
Now hopefully you're starting to see how powerful this program is!
From no idea to literally becoming a Scrum Master or Product Owner, Agile and Scrum Masterclass is your turn-key solution.
And that's why you can get instant access to
the entire Agile and Scrum Masterclass
program for just one payment of $497.
Click the button to get started instantly!
And because this information is so powerful, I'm able to charge
over $5,500 to teach it to my clients one-on-one.
I've even taught this material in group coaching sessions for $3,000 a pop.
Why?
Because with this knowledge they are then able to go turn it into well-paid jobs in 60 days! 
But when I decided to package my system into a course that anyone could follow, at their own pace, I wanted to make it as accessible as possible.
Once you pop one, the fun doesn't stop:
You Can't Lose: it's completely risk free!
I've packed a lot into the Agile and Scrum Masterclass because not only do I want you to create this awesome career and the lifestyle that you deserve but I want to guarantee that you don't fail.
And to make it a no-brainer deal for you I'm giving you a 30-day 100% money-back guarantee with your purchase of the Agile and Scrum Masterclass today.
You should experience the skills and knowledge inside this program. Otherwise, you don't owe me the red cent. And I will give you all your money back.
That's right: Go through the course, check out the bonuses, follow the steps, put in the work, and if you don't love it in the first 30 days of your purchase, send me an email and I'll refund you immediately. No questions asked, no hard feelings.
If the Agile and Scrum Masterclass doesn't work for you, I'd much prefer for you to take your money and invest it where you will be happier and get results. I just want you to unlock your full potential!
Also – if you sign up for the Agile and Scrum Masterclass today you'll receive some exclusive bonuses:

Bonus 1: Testing in Scrum:
How to prevent bugs,
reduce development costs and
improve performance
Testing in Scrum is the process of evaluating and verifying that a product or application does what it is supposed to do. The benefits of testing include preventing bugs, reducing development costs, and improving performance.
In this bonus training I share with you:
Gaining confidence in and providing information about the level of quality. To prevent defects.


Learning techniques for finding defects in different phases of product development.


Long-term maintenance of the system and test automation (It assures the quality of the product and satisfies the customers as well as users. Also, it promises better business optimization – less maintenance cost, reliability, and superior user experience.
Bonus 2 - The Scrum in Real Life
The biggest secret finally revealed
(No Scrum Master will dare to tell you)!
Real-life challenges new Scrum Masters and Product Owners deal with, especially in work environments where Scrum has been only recently introduced.
In this course you'll learn:
A day in the life of a Scrum Master


A day in the Life of a Product Owner


2-Week Sprint in real life


Tips and Best Practices for Scrum at Work
Bonus 3 - Access to the Agile and Scrum Masterclass
Private Facebook Group
In our private community, you can find program announcements and the free course updates. You ask questions, and get help from previous students and from our team…
Benefits for you:
Sense of Belonging.
Greater Influence.
New Ideas
Networking Opportunities.
Builds Friendships.
Bonus 4 - The Scrum Certification
As opposed to becoming a project manager,
you can become a certified Scrum Master more easily
and get started leading projects very quickly.
There are several steps you must complete to become a  Scrum Certified:
In this course you'll learn:
Getting a higher salary and advance more quickly in your chosen career path by demonstrating strong leadership and management skills (by getting Scrum Certified)


Scrum Certifications Comparison (Which Scrum certificate is best?)


Tips for all those who want to prepare for the exam on their own.


Questions and Answers for Scrum certification
"This program was everything 
that I expected it to be and so much more! 
I was able to gain incredibly valuable skills 
that I need in my daily work as a Scrum Master"
Diana C
Student
So here's what you're getting with the
Agile and Scrum Masterclass program:
All 290 core Agile and Scrum Masterclass lectures, in 19 sections with over 25 hours of in-depth step-by-step training, with NEW SERIES included ($5500 value)

Ready-made templates, tutorials…

($59 value)

Lifetime access and free course updates

(priceless)
BONUS: Testing in Scrum Course: How to prevent bugs, reduce development costs and improve performance ($147 value)
BONUS: The Scrum in Real Life Course: The biggest secret finally revealed (No Scrum Master will dare to tell you)! ($139 value)
BONUS: Access to The Private Facebook Group. You can ask questions, and get help and support from previous students and from our team. ($500 value)
BONUS: Scrum Certification Tips and Tricks Course. How to prepare and pass Scrum Certification from the First Attempt ($97 value)
Total value for all of this amazing training = $6,442
If all this program did was give you an income from $5000 to $10,000/mo would it be worth it?
If all this program did was allow you to replace your current salary in only three days a week of work, wouldn't it be worth it?
But today you get access to all of this for only one payment of $497
Click the button to get started instantly!
When you log in to the private member's area, you'll be able to access the entire Agile and Scrum Masterclass program and begin watching video training immediately.
You can take the course on any device you like: computer, tablet, or phone. As long as you have internet access, you have the course!
Oh and by the way, when you join you get lifetime access to this material – even if I update and add to it in the future.
Now – if for some reason you don't want all four of these bonuses I'm offering you a basic version of the course.
You still get all 290 core lectures of the Agile and Scrum Masterclass program plus an additional bonus section with Ready-made templates, tutorials, and guides.
But you won't get 45 lectures: Testing in Scrum Course, The Scrum in Real Live Course, Access to the private FB Group, and Scrum Certification Tips and Tricks Course.
All 290 core Agile and Scrum Masterclass lectures, in 19 sections with over 25 hours of in-depth step-by-step training, with NEW SERIES included ($5500 value)

Ready-made templates, tutorials…

($59 value)

Lifetime access and free course updates

(priceless)
BONUS: Testing in Scrum Course: How to prevent bugs, reduce development costs and improve performance ($147 value)
BONUS: The Scrum in Real Life Course: The biggest secret finally revealed (No Scrum Master will dare to tell you)! ($139 value)
BONUS: Access to The Private Facebook Group. You can ask questions, and get help and support from previous students and from our team. ($500 value)
BONUS: Scrum Certification Tips and Tricks Course. How to prepare and pass Scrum Certification from the First Attempt ($97 value)
You can get the basic version of Agile and Scrum Masterclass
for just one payment of $397
This deal may not be here tomorrow!!!
Pick whichever version of the course is right for you!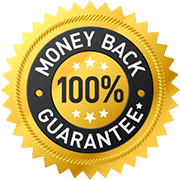 100% Money-Back Guarantee
Go through the course, check out the bonuses, follow the steps, put in the work, and if you don't love it in the first 30 days of your purchase, send me an email and I'll refund you immediately. 
No questions. No hassles. It is truly risk-free to join today!
There are 2 types of people...
Some people dread what they do for a living (and don't get paid nearly enough to do it).
Others take action, create value in the marketplace, Do what they Love for a Living, and increase their income every year.
Which is more appealing to you?
Right now many of us feel trapped and stuck where we are.
We don't have the time or flexibility to do the things we want and be with the people we care about.
We worry about our health, looking for how to escape the shackles of a boring 9–5, for years, and doing meaningless work for another 5-10 years.
What if we lose our job, end up broke, and have to start all over again in our 30s, 40s, or 50s?
It doesn't have to be this way!
If you build your skills, you can start doing work that YOU care about on YOUR terms and on YOUR schedule.
Imagine a year from today...
Imagine a year from today when you have one or two products being built by your motivated team, putting money into your bank account while you spend the day having coffee with a friend or picking your kids up from school.
Imagine watching your monthly income increase from $2k, to $5k to even $10k a month – all without increasing your workload. In fact, you'll actually be able to work LESS as your income grows!
That's the power of building a Scrum career and that's what I teach inside of Agile and Scrum Masterclass!
You can do this – I'm proof that it's possible and I'm here to coach you every step of the way!
Join Agile and Scrum Masterclass today and let's change the world and change your life.
Your Virtual Business Coach,
Dejan Majkic
In high demand on our site!
Pick whichever version of the course is right for you!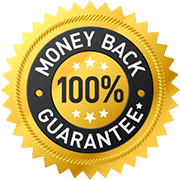 100% Money-Back Guarantee
Go through the course, check out the bonuses, follow the steps, put in the work, and if you don't love it in the first 30 days of your purchase, send me an email and I'll refund you immediately. 
No questions. No hassles. It is truly risk-free to join today!
P.S. Don't forget that when you join Agile and Scrum Masterclass you are joining risk-free. You have an entire 30 days to watch the course, implement the strategies in your own environment, and take action on all that you learned, and THEN decide if it's right for you.
P.P.S. Trust me when I say, once you've had a taste of the work that relies on teams to deliver products in short cycles, enabling fast feedback, continual improvement, and rapid adaptation to change, you'll never want to go back!
I know what it's like to be scared to try something new – something that might fail. I literally needed a global recession and eventual job loss to push me over the edge and start my business.
That was scary! And I don't wish that experience on you.
The beauty of Agile and Scrum Masterclass is that you can get my complete industry-proven system, learn from a decade of experience, and skip all of the pain and mistakes that I made – and you can learn it while keeping your day job!
It couldn't be easier or more convenient!
Do your future self a favor and be brave. Invest in yourself, get the training that is guaranteed and industry proven, and build in-demand skills TODAY.
Your life will never be the same!
See you on the inside…
Dejan Majkic