Empower Her for Unstoppable Success
Are you a woman in business, ready to break free from the limitations that have held you back?
It's time to tackle those unique challenges, juggle responsibilities, conquer self-doubt, and navigate the terrain of gender inequality with unwavering confidence.
How?
With the Power of the 'Empower Her for Unstoppable Success' Course!
What is 'Empower Her' for Unstoppable Success Course all about?
It's a Personal Development and Tech Synergy Course for Women in Business/
Watch the video below to see the intro…
Empower Her for Unstoppable Success Solution
Introducing the 'Empower Her Course' — Your Path to Unstoppable Success.
This one-of-a-kind online course is designed exclusively for women in business, combining the power of personal development techniques with proven Agile and Scrum business practices.
What It Does?
The 'Empower Her' Course empowers women like you to elevate your leadership skills, make swift, decisive choices, and cultivate high-performing teams. It helps you leverage technology to streamline operations, create a purpose-driven business, and integrate your professional and personal life harmoniously.
Features
Elevate Your Leadership Skills: Unlock your potential to inspire and lead authentically. Empower Her guides you to become the confident, unstoppable leader you were born to be.
Unprecedented Success: Rise above gender inequality and achieve the status you deserve. Break through the barriers holding you back.
Comprehensive Curriculum: With 11 hours of captivating video content and access to over 20 downloadable resources, you'll gain the knowledge and skills needed for success.
Exclusive Community: Join our exclusive online community for collaboration and masterminding, connecting with other like-minded women.
Lifetime Access: Your journey will always be on the cutting edge with lifetime access and course updates.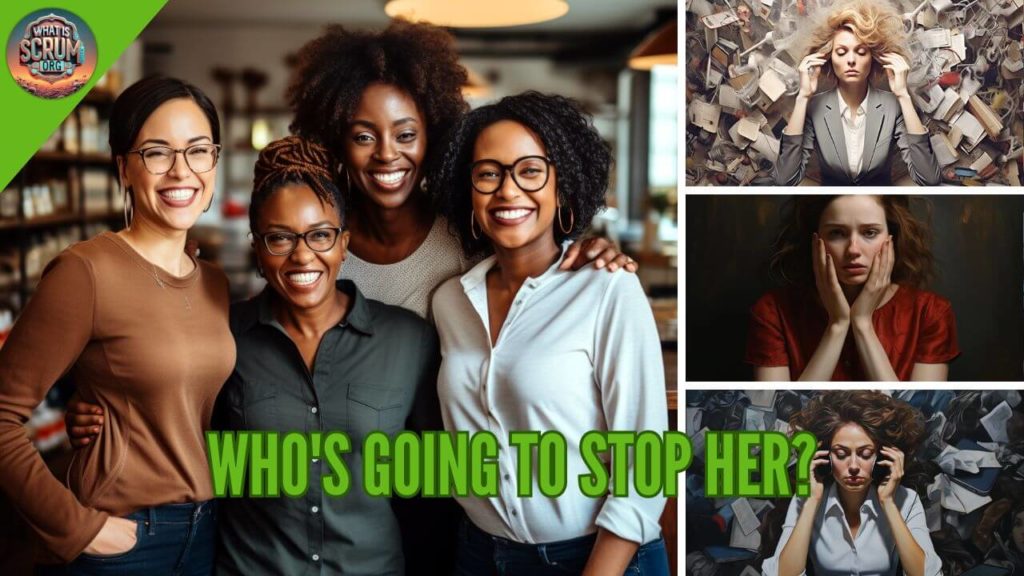 Intended Learners
Women in business seeking to elevate their leadership skills.
Women C-level executives aiming to further their career success.
Women entrepreneurs looking to thrive in the competitive business landscape.
Women business owners striving to scale and make a lasting impact.
Any woman with the ambition to excel in the business world.
Who's going to stop her?
Your destiny awaits with 'Empower Her'. Secure your spot today for a one-time payment of $399. Act fast, as prices will rise soon, and exclusive bonuses are fading away.
Enroll in the 'Empower Her' Course now and embark on your journey to become the confident, unstoppable leader you were born to be. Unleash your inner leader with Empower Her.
Meet the Trainer
Dejan Majkic, a Master in Computer Science and Information Technology and a trainer is committed to helping women business leaders demolish barriers and conquer their boldest ambitions.
Course Details
One-time payment of $399
30-Day Money-Back Guarantee

10 Modules, with 60 Engaging Video Lessons [$800 Value]

20 Downloadables, Packed with Tools and Techniques to Accelerate Your Growth [$100 Value]

7 BONUSES Focused on Self-Improvement, Motivation, and Selling with Unrivaled Confidence [$100 Value]

Access to an Exclusive Online Community [$80 Value]

Lifetime Access and Course Updates, Ensuring You're Always on the Cutting Edge [$80 Value]
TOTAL VALUE: $1.160
Don't hesitate. Your Destiny Awaits!
Secure Your Spot Today for just a one-time payment of $399.
Secure your place today and ignite your journey to becoming an unstoppable business leader. Enroll now and break free from the limitations of your current career.
Bonus eBooks
10 Things You Can Do to Boost Your Self-Confidence
Growing Your Self-Confidence
Success and How to Achieve It?
The Law Of Attraction
Think Like a Millionaire
How To Know The Hot Trends In Any Market Before Everyone Else?
Become a Fitter And Better You
You Can't Lose, 'Empower Her' is completely risk-free! We offer a 30-day 100% money-back guarantee. If 'Empower Her' doesn't work for you, we'll refund you with no questions asked. Unlock your full potential today!