Unleash Your Team's Potential and Drive Success
with Agile Project Management Blueprint
In today's fast-paced business environment, companies face numerous challenges that can hinder their growth and success. Market competition is fierce, and disruptive technologies and market shifts can quickly render established business models obsolete.
Additionally, businesses need to undergo digital transformation and integrate new technologies to stay relevant. Finding and retaining skilled talent is an ongoing struggle, and businesses must navigate complex regulatory compliance requirements.
Furthermore, meeting customer expectations for seamless and personalized experiences is crucial in the digital age.
The Agile and Scrum for Business Blueprint provide the compressed knowledge and know-how your business needs to thrive in the face of volatility and uncertainty.
Agile and Scrum for Business Blueprint are revolutionizing the way businesses operate, offering adaptability and resilience in a world of complexity and ambiguity.
Agile and Scrum for Business is not just a course; it's a comprehensive Blueprint delivered in video format, providing your entire team with an in-depth and immersive learning experience.
For a limited time only, we're offering an incredible opportunity to transform your business with the Agile and Scrum for Business Blueprint.
Enroll your whole team (10 licenses) today and gain access to a program that condenses years of experience and expertise into a powerful learning journey.
You'll have the tools and knowledge to conquer the challenges of today's ever-changing business landscape.
Our comprehensive and immersive learning experience equips your team with the skills, knowledge, and confidence to excel in Agile project management, leveraging the power of Agile and Scrum for Business Blueprint.
By embracing Agile, you welcome a future-ready approach that unleashes your team's full potential, fosters innovation, and drives unparalleled success amidst ever-changing circumstances.
For a complete overview of the Agile and Scrum for Business curriculum, visit this URL.
Startups: Agile methodologies empower startups to swiftly respond to market demands, iterate on their products, and remain adaptable in a dynamic business landscape, enabling them to gain a competitive edge.
Small Businesses: Agile provides small businesses with the flexibility to navigate market challenges, optimize resources, and deliver value to customers efficiently, fostering growth and resilience.
Large Enterprises: In industries like car manufacturing and software, Agile methodologies enable large enterprises to streamline complex processes, shorten product development cycles, and maintain a high level of adaptability. Agile fosters cross-functional collaboration, enabling teams to deliver innovative products faster, meet customer expectations, and stay ahead in competitive markets.
Healthcare: Agile can improve patient outcomes by focusing on continuous improvement, adapting to changing patient needs, and increasing collaboration among healthcare providers.
Education: Agile can enhance the learning experience for students by adapting to their needs and providing timely feedback. It also fosters collaboration among educators, students, and parents, leading to better outcomes.
Finance: Agile helps financial institutions respond to rapidly changing market conditions and customer needs. It improves products and services, reduces costs, and increases efficiency.
Government: Agile improves service delivery to citizens by increasing collaboration among departments, adapting to changing citizen needs, and delivering projects in an iterative and incremental manner…
Experienced Instructor: Learn from an Agile expert with extensive industry experience, guiding you through every step of the learning journey with practical insights and real-world examples.
Hands-On Learning: The Masterclass includes hands-on exercises, case studies, and interactive discussions, enabling your team to apply Agile principles directly to your projects.
Prepare for Scrum Certification: Upon completing the Masterclass, your team members will be fully prepared to pass Scrum Certification, showcasing their expertise in Agile project management.
Community Support: Join our private Facebook group, connect with like-minded professionals, share experiences, ask questions, and receive ongoing support from instructors and fellow students.
Valuable Bonuses: Enjoy exclusive bonuses, including ready-made templates, and more, enhancing your learning experience and providing additional value.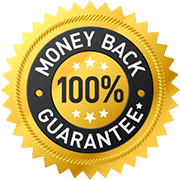 We believe in the remarkable impact of our Agile and Scrum for Business Blueprint, and to prove our commitment, we offer a 30-day 100% money-back guarantee.
Dive into the immersive learning experience and acquire the skills and knowledge that will empower you and your team. If, within the first 30 days, you don't find the value you expected, just send us an email, and we'll promptly refund your investment.
We're dedicated to helping you unlock your full potential and achieve lasting success without any reservations or hesitations.
The Agile and Scrum for Business Blueprint, featuring 30 hours of video content, assignments, exercises, and downloadable resources, is your fast lane to success in today's competitive business landscape.
Secure your spot now at a limited-time price and join the ranks of satisfied customers who have achieved remarkable results with our program.
Experience the power of the Agile and Scrum for Business Blueprint to unleash your team's full potential, drive innovation, and deliver exceptional results.

Enroll now and shape a brighter future for your business!!!
Here are the key BENEFITS of the Agile and Scrum for Business Blueprint:
Increase flexibility and responsiveness, improve collaboration and communication, and achieve better project outcomes.

Stay competitive in a rapidly changing business environment by enabling them to adapt quickly to changing requirements, reduce time-to-market, and deliver high-quality products and services.

Improve productivity, reduce time spent on projects, and adapt to rapidly changing requirements.

Track and adapt to the changing business landscape.
And even more BENEFITS:
Improve their project management processes and achieve better results with fewer resources.
Reducing their dependence on traditional top-down management.
Reduce the risk of project failures or delays.
Align project management practices with industry standards and best practices.
Improve customer satisfaction by delivering high-quality products and services that meet or exceed customer expectations…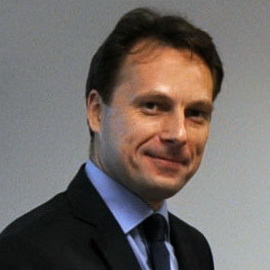 Hi, I'm Dejan Majkic, an experienced IT professional with a Master's in Computer Science and Information Technologies.
I'm a Product Owner, Scrum Master, Trainer, and author of the Agile and Scrum for Business Blueprint.
With over 20 years in IT and 10 years in Agile and Scrum, I've trained over 120,000 students worldwide. Let me serve your team too!
THE TOTAL VALUE OF THIS REMARKABLE
AGILE AND SCRUM FOR BUSINESS BLUEPRINT
IS AN OUTSTANDING $3,042 FOR A SINGLE LICENSE!
Attention, everyone! I have some fantastic news!
Your team (10 team members) can now gain unrestricted lifetime access to all of this incredible content for an unbeatable offer – only one payment of $2974!
The Federal Bureau of Investigation (FBI) faced significant challenges with its case support system (ACS) in the mid-90s.
The design, built with outdated 1970s technologies, was deemed inadequate even before its launch. An attempt to replace ACS with the Virtual Case File project failed, costing taxpayers $170 million.
The next attempt, FBI Sentinel, also encountered challenges. Still, this time, they adopted Agile methodologies, and with a more minor team, completed the project in little over a year, spending only $30 million.
This transformation marked a turning point for the FBI, showcasing the power of Agile in the real world. Click below to see the video.
Hey!!!
Your whole team
can get lifetime access to all of this
for only one payment of $2974
Click the button to get started instantly!
(10 LICENCES)
We also offer a two-payment plan option, allowing you to divide the payment into two installments if that better suits your needs. 
If you need this option, please send us an email, and we will work this out for you.