Navigating business obstacles and uncertainty – The Road to Resilience
This comprehensive post examines modern businesses' biggest challenges and demonstrates navigating business obstacles and uncertainty using Agile/Scrum methodologies as a solutions to master volatility and uncertainty.
Real-world examples depict how Agile principles empower teams to accelerate innovation, improve customer experience, modernize systems, boost employee engagement, and revamp marketing.
The benefits of undertaking an Agile transformation are outlined, along with an introduction to the Agile & Scrum for Business Masterclass program as the definitive guide for enterprise Agile adoption.
Introduction
Recent studies show that over 70% of companies feel intensely pressured by today's volatile and uncertain business landscape. Rapid technological disruptions, ever-evolving customer expectations, and unpredictable competitors make it harder than ever to gain an edge.
To thrive amidst the complexity, companies need solutions to master adaptability and resilience.
Agile and Scrum provide the answers.
These revolutionary methodologies are transforming how modern businesses operate, offering the flexibility and responsiveness required to excel today. By embracing Agile principles, teams can thrive in ambiguity, delivering exceptional value despite the never-ending change.
This post unravels five of the biggest challenges plaguing businesses in the current climate. You'll see how Agile principles offer viable solutions to overcome each barrier. We'll also explore the incredible benefits of undertaking an Agile transformation powered by our intensive Agile & Scrum for Business Masterclass. Equip your company with the tools to not only survive but thrive in these dynamic times.
Businesses today face no shortage of complex difficulties in their quest for growth and innovation. Agile provides the mechanisms to tackle these obstacles head-on and build a resilient, future-ready company. Let's examine the top five business challenges and how Agile principles offer the right solutions:
Challenge 1: Innovation Struggles
Innovation is a relentless struggle for most companies today. The ability to continuously create desirable new products and services often stagnates, as firms follow rigid, linear development models. Teams work in silos and customers rarely participate in the process.
Agile frameworks like Scrum enable accelerated innovation by breaking projects into small, iterative cycles called "sprints." Instead of constructing a product start-to-finish before feedback, teams build, test, and refine features rapidly based on customer input. This empowers teams to adapt quickly, changing course based on market reactions.
Take TechGear, a company that develops innovative gadgets but struggles with resonating with users. By implementing Scrum, they divide smartphone development into short sprints focused on designing specific components like the interface or camera. Features are continuously refined with rapid prototypes and feedback loops until the product delights customers. Scrum empowers the flexibility to stay ahead in a dynamic marketplace.
Challenge 2: Improving Customer Experience
Delivering seamless customer experiences is tougher than ever with rising expectations and intense competition. Too often, companies develop offerings in a vacuum without engaging users, leading to solutions that miss the mark.
Agile puts the customer first through relentless user involvement and transparency. Using Agile techniques like design sprints and prototyping, firms can dabble with quick experiential iterations rather than waiting until product completion. This provides continuous customer feedback to guide refinements.
Look at Tasty Treats, a bakery striving for better customer experiences through their cakes. By baking small samples of new flavors and having customers taste test, they gain real-time insights to perfect their creations. The hands-on engagement strengthens customer bonds and ensures offerings match expectations.
Challenge 3: Modernizing Tools and Processes
Legacy systems, outdated tech infrastructure, and stagnant processes plague firms attempting to keep pace with change. Yet massive "big bang" overhauls are risky, expensive, and slow.
Agile promotes incremental modernization by breaking enhancements into bite-sized pieces that deliver regular value. Short iterations rapidly improve parts of systems and processes through constant user feedback. Automated testing and integration boosts quality and speed.
TechSolutions, for example, desperately needs to update its outdated software development systems. By using Agile techniques, the company implements small but frequent upgrades to improve its interface and performance. Automated testing prevents defects, while modular architecture allows integration enhancements faster.
Challenge 4: Boosting Employee Engagement
Disengaged teams plague organizations, with employees feeling unmotivated and dissatisfied at work. The top-down micromanagement style of traditional companies kills creativity and innovation.
Agile empowers teams through autonomy, mastery, and purpose. Self-organizing teams choose how to tackle work, building ownership. Regular feedback and skill development enhance mastery. Collaborating across disciplines provides purpose.
InnovateTech struggles with engagement as developers feel stifled by rigid constraints. Using Agile, the company forms autonomous teams to work on projects based on their strengths. Leadership opportunities help people develop talents. The collaborative culture increases job satisfaction and engagement.
Challenge 5: Revamping Marketing Strategies
Static, gut-feel-driven marketing techniques no longer work in today's data-fueled world. Firms waste time and money on big campaigns without evidence they'll succeed.
Agile marketing, powered by Scrum, enables testing and optimization through rapid iteration and transparent data. Teams gain early feedback on smaller-scale initiatives before amplifying ones that work. Analytics inform continuous improvements.
EcoLife wants to overhaul its marketing but lacks concrete validation. Using Scrum, the company pilots a small regional launch of a new campaign. Customer feedback and performance data identify enhancements before a full rollout. Short cycles enable nimbly pivoting strategies based on real-time insights.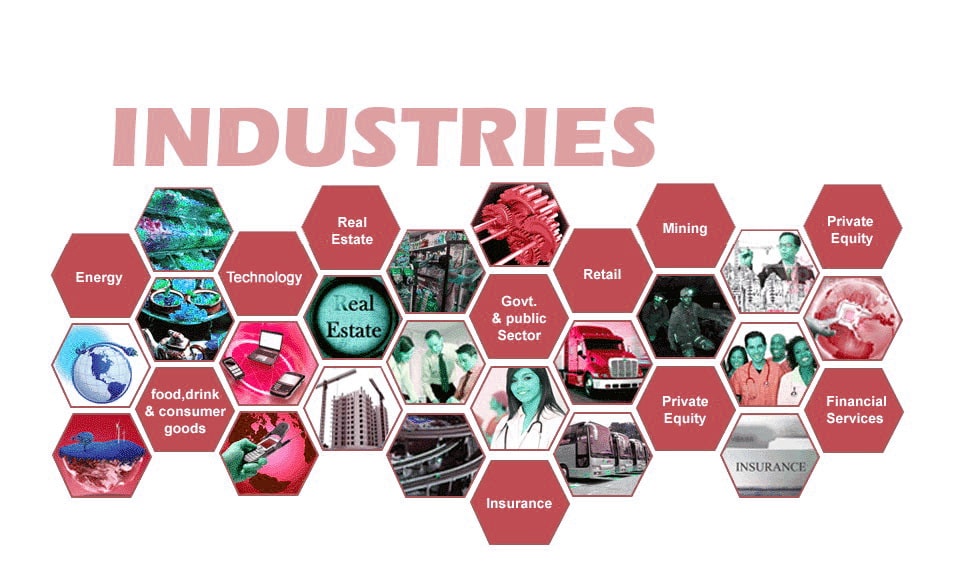 The Power of Agile Transformation
Implementing Agile practices provides remarkable benefits that directly combat the most pressing business challenges. Let's explore the incredible perks of undertaking an Agile transformation:
Adaptability and resilience: Agile teams move fluidly, rapidly adjusting plans as the environment shifts. Short iterations and feedback loops enable responding to change.
Accelerated time-to-market: Releasing products in small increments avoids long development cycles. Enhancements flow continuously without massive release delays.
Improved efficiency: Less rework, tighter collaboration, and automated processes boost productivity. Teams focus on work that delivers the most value.
Better customer satisfaction: Direct user involvement results in offerings perfectly matched to customer needs and desires.
Higher employee engagement: Agile emphasizes employee autonomy, mastery, and purpose – the proven drivers of workplace happiness.
Enhanced collaboration: Cross-functional Agile teams break down silos through close cooperation focused on shared goals.
Data-driven decisions: Rapid iteration and feedback powered by metrics minimize risk and uncertainty when deciding the next steps.
Introducing Agile & Scrum for Business Masterclass.
The proven power of Agile is undeniable, but successful adoption requires education. That's why we created the Agile & Scrum for Business Masterclass, an immersive training program containing everything you need to become an Agile organization.
The 29-hour comprehensive curriculum includes
For a complete overview of the course curriculum, visit this URL.
Foundational Video Tutorials – From Scrum ceremonies to Kaizen, gain familiarity with Agile frameworks and principles.
Real-World Case Studies – See how industry leaders succeeded with Agile through inspiring examples.
Customizable Frameworks – Tailor Agile practices to your company's specific needs.
Downloadable Templates – Tools like user story maps and Kanban boards to apply immediately.
Interactive Exercises – Hands-on activities to practice Agile techniques.
Access to our private community – Ask Agile experts questions to tackle your unique challenges.
On-demand access means your team can learn based on your schedule.
The lifetime access lets you reuse materials as needed.
Give your team an unparalleled advantage in today's disruptive business landscape. For only $2974 a group of 10 people (10 licenses) will have the opportunity to unlock the tools to adapt faster, engage employees, and exceed customer expectations. Ignite growth and innovation through Agile!
Conclusion
Agile principles provide hope for businesses besieged by complexity and uncertainty. Agile frameworks can overcome the most significant challenges holding companies back. By embracing Agile, teams unlock the skills to rapidly respond to change, excite customers, and empower employees.
Now is the time to envision the future. A future where your company dominates the competition through unrivaled agility. Where engaged teams operate at maximum productivity. Where offerings continuously thrill customers. This future is possible – if you take the first step.
Join thousands of trailblazing companies by enrolling in our immersive Agile & Scrum for Business Masterclass. Arm your team with the knowledge, tools, and confidence to fulfill this vision and propel your organization to unprecedented heights. The time for change is now.